Q1. Is it possible to cook for yourself on the rowing center grounds?
We have a kitchen in our rowing center that has general cookware and gas rice cooker, so you can cook and use those. In addition, using the cookware is free of charge.
Q2. Is it possible to spend successive days in accommodation? If so, what are the fees?
Spending successive nights in our accommodation is possible if there are no special events or competitions happening. There are no discounts for doing so. However, you only have to pay the price for one night's set of sheets.
The fee is the actual cost, so if you would like to know it in advance, please contact the Kawabe Town B&G Marine Sports Center. (It is ?400 as of September 2014.)
Q3. Is smoking in the rooms permitted?
Smoking in the rowing center is prohibited.
Q4. Is there a curfew?
No.
Q5. Do you lend bath towels and dryers?
No.
Q6. Can over thirty-two people stay in accommodation?
We have a maximum of thirty-two beds, so no more than thirty-two people can stay at a time.
Q7. Is there an area with power outlets and an internet connection?
We have power outlets and public wireless LAN set up on the rowing center grounds.
Anyone who has a device that supports the internet can use it freely.
Instructions on how to use it are here
The voltage is 100 Volt. The frequency of electric current is 60 Hertz.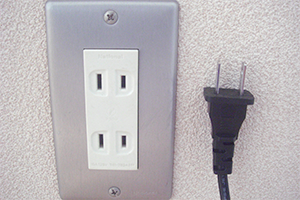 Q8. Are there rules for staying in accommodation?
We ask that you clean and take your trash with you after you stay in our accommodation.
A manager will explain it to you on the first day that you stay here.
Q9. Will there be staff present while we are staying there?
A manager will be staying there while you stay in accommodation.
Q10. Are there specific check-in and check-out times?
Use of accommodation runs from 1 p.m. until 11 a.m. the next day.